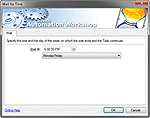 We have just released a new version of Automation Workshop with some minor updates and two new Actions. Also, File / Folder Watcher now supports Old filename (name before file was renamed) via Variable Wizard. Read full change log here.
This version adds two new Wait actions. Wait for file and Wait for time. See the screenshots below. Also, improvements for the PowerShell scripts – it is not necessary to change Execution Policy to run PowerShell scripts from the Automation Workshop, Execute Script action.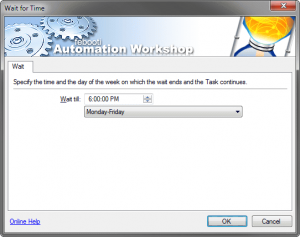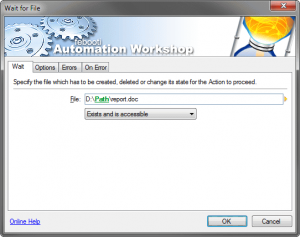 Download new version from febooti.com Downloads.