We are excited to announce the major upgrade for Automation Workshop. The version v5.0 introduces 6 new Actions, the Trigger Manager, and a lot of improvements. One of the most requested feature is the Trigger Manager. It allows to view upcoming schedules for all the Triggers, but this feature is particularly interesting for the users of the Task Scheduler Trigger.
In the Trigger Manager you can view:
Next launch times for all Task Schedulers.
Next execution times within next, day, week, or month.
All other triggering conditions.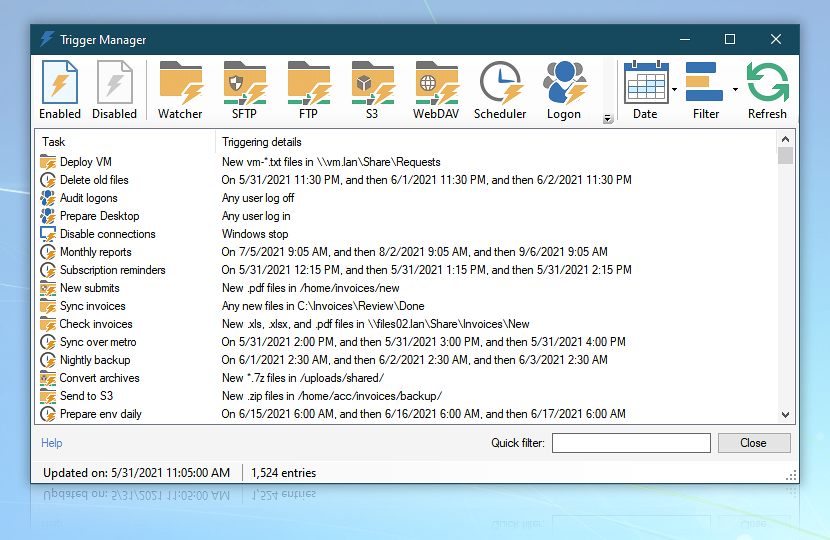 More: